Picture and Sports Memorabillia Framing
Picture Framing is a Art that can give the prospective customer a view of what a picture or print can turn out like when encaptulated in a Frame that suits the Decor of the room that it will proudly hang for many a year.

Tthe print may or may not cost a lot but correctly framed can show it as a crown jewel within the living area.

Cost will always be a major factor in the Framing fraternity , Picture framing is a Luxury but take a moment to analyse what we spend on items that disappear in the blink of a eye... well a Picture within a frame will last a lifetime, Leornardo Davinci once spoke openly and honestly when he uttered the Immortal words " A picture without a Frame is like a Body without a Soul"

When you visit your Local Picture Framers spend time viewing which Frame , which Mount and the type of glass that will protect your Art which suits your enviroment.

Listen to the Framer he or she has spend many hours building a Frame that Customers Love and return time and time again..Picture Framers are Specialists in Surrounding your works of Art in such a way that it shows your Art in the Most beatifull way that the non picture framer would never believe possible, with the correct tools you can have a Work of Art that looks a Million dollars.

Photography is another Bespoke Business that sometime's we the layman think we can do but sadly that is not always the case, even I though it couldn't be that hard, but my results cannot even compete with a professional, a Picture can paint a Million words I suppose this could be the case of all professions in this world of ours.

Once a Car Salesman once said to me if you want a Rolls Royce you buy one, many a true word as been said.

What I am trying to say is that if you value your works of Art Adorn it ! treasure it ! Look after it like your own child because it will give you pleasure for the Rest of your Life.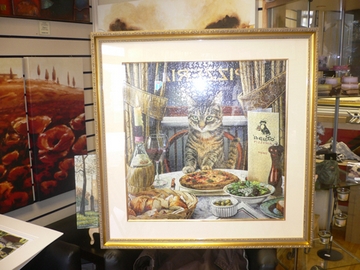 This is a Jigsaw believe it or not !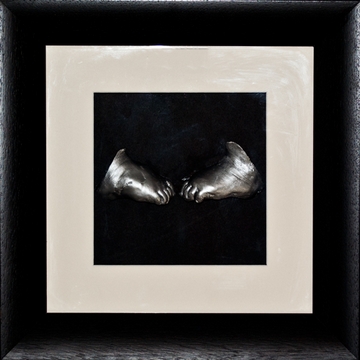 Babies Feet