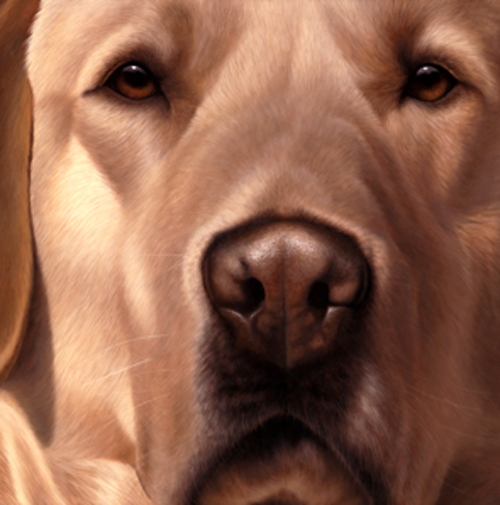 Larger Than Life Yellow Labrador
LARGER THAN LIFE Yellow Labrador
In 2010 I was commissioned to paint the portrait of George, a very handsome and distinguished working Yellow Labrador. George's owner, Tim and Sally, had previously purchased the original to LTL Black Lab and wanted their portrait of George to match. From the start, I had considered publishing the finished work as I felt that George would make a fine addition to my range of contemporary images. I hope you agree.
Published: January 2011
Image size - canvas: 20" x 20"
Category:Dogs