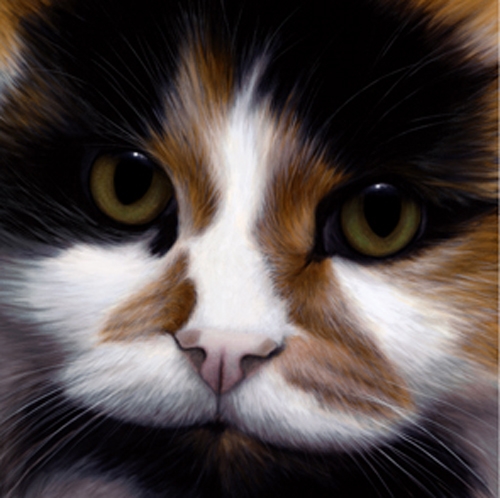 Larger Than Life - Cat
Published: November 2009
Edition size: 50 canvas copies only
Image size 500mm x 500mm
Like the horse image I have just published, this is a bit of a departure for me and not what you would normally expect. It is of Sue's beloved Peggerty and you can see a picture of the original on the last page of my portraits brochure.
Link
Although painted as a portrait, I had received many enquiries as to whether I intended to publish the image. I thought I should take the hint and do so.

I am only publishing this image as a canvas print.
Category:Cats