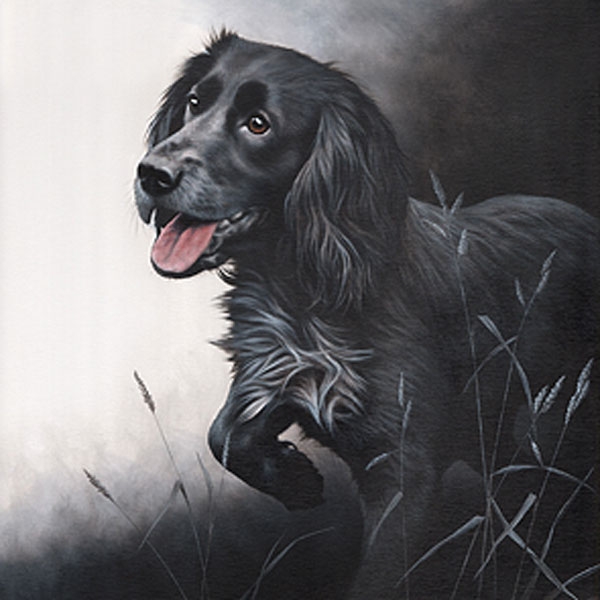 Field Sports - Cocker Spaniel Canvas
These are the first images I have produced, specifically for self-publication, since Cock Up at the end of 2012. In many ways they are similar in style - black and white with just a hint of colour - but these I see as snap-shots of the breeds at work in the field. Simple but eye catching - I hope!
I intend to add to this range. Not least, a Black Lab is in the pipeline.

Published: July 2014

Edition size: 50 Giclée copies only

Image size - canvas: 500 mm x 500 mm
Category: Dogs